UPCOMING CLINICS
Petra teaches regular monthly clinics in the Tallahassee, FL, and Thomasville, GA, area.
She also offers individualized training days at her farm in Summerfield (Ocala), FL, where she focuses in a uniquely private setting on getting you and your horse better connected and helping you advance quicker towards your goals. Interested? Please call or email to get more information on our "Boot Camps" especially tailored to you and your horse.
As a current FEI level competitor Petra wants to share her 30+ years of riding, training and showing experience in Germany, England and the United States with you and your horse. Her riding career includes competitive English, Western, Eventing, and Endurance/Distance riding. She has ridden and trained horses from green unbroken 3 year olds to competitive FEI levels. Petra enjoys working with riders of all ages, skill levels and goals. She is continually refining her riding and training methods to produce consistent, positive and lasting results.
Only by advancing your knowledge, understanding and connection to your horse can continued positive progress be obtained.
Petra is a USDF Bronze, Silver and Gold Medalist. She earned her medals on self-trained horses, which she takes great pride in. Absoluto da Prata and her earned the Gold Medal together in 2017.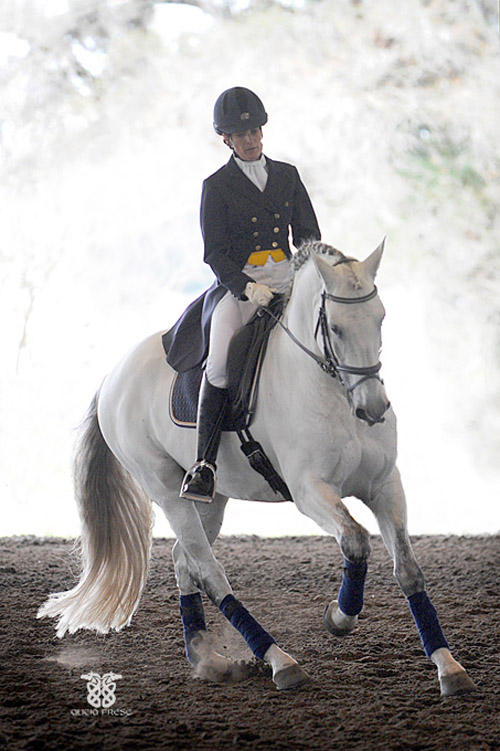 Alicia Frese Photography & Fine Arts